The Brisbane Healing Centre is a centre for the practice of Bowen Therapy, holistic healing and health education.
Contact clinic: 07 3269 8904 for further information and dates available.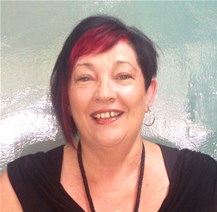 Diploma Instructor of The Bowen Technique, Diploma of Bowen Therapy and Masters Certificate, Registered Member of BTAA-BAA In October of 2006 I realized my life dream by opening The Brisbane Healing & Training Centre in Brisbane. My mission was to provide a centre of professional Therapists, and A centre to Teach the Bowen technique ,A centre to assist people in understanding and managing their health needs. I come from a background of 20 years hands on experience in the Healing Industry. My introduction to the healthcare Industry came from working in a busy Chiropractic Centre in Mackay to establishing my own successful business west of Mackay in North Qld where the Bowen Technique was our Major modality.
My passion dedication and studies of the Bowen Technique allowed me to be a presenter at the Australian Bowtech world conference in Geelong 2004, Home of Tom Bowen and the Bowen Technique, at the prestigious Yale University Bowenwork world conference Connecticut USA 2006, A presenter at the 2010 International conference Manly Sydney, with the adventure of coordinating both the stretch teams and the closing ceremony at our 2004 and 2010 conferences celebrating this amazing Technique.